FriedlNews Study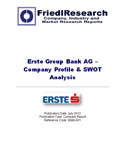 Article Tools
WKÖ Promotes Trade With Developing Countries
Published: November 23, 2010; 14:16 · (FriedlNews)
The Economic Chamber Austria presents its strategies to strengthen Austrian companies in order to take advantage of business opportunities in developing and emerging countries more effectively.
The intention of the program is to promote targeted projects with political value added because of the enormous potential of emerging and developing countries. For this purpose, the promotion of business-friendly environments by means of securing rule of law as well as the development of a reliable infrastructure are necessary. Moreover, private capital and the strength and expertise of the economy are also utilized for development.
"As AWO (Aussenwirtschaft Österreich, Foreign Trade Austria), we are committed in principle to development cooperation as part of the economic policy and we support the ADA (Austrian Developmen Agency) in the implementation of Austria's bilateral development cooperation projects and programs. Together with the ADA we support the areas of business and development", said Walter Koren, head of AWO of the WKÖ (Economic Chamber Austria).
Koren: "The goal is to show Austrian companies the way to European and international development programs and to look after domestic companies interested in building projects in emerging markets". The bulk of the development cooperation projects focuses on "business and development" and aims to improve the infrastructure: transport, energy, health, education and environment areas. "These are precisely the areas where Austrian companies can offer a lot thanks to their know-how. With our international network of over 100 offices worldwide and our domestic experts we lead the companies directly to the projects", according to Koren.