FriedlNews Study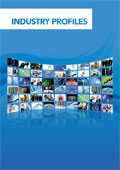 Article Tools
WKÖ: China Overtakes the U.S. as the Most Important Overseas Austrian Trade Partner
Published: November 16, 2010; 11:58 · (FriedlNews)
The volume of foreign trade (exports and imports) with China in the second third of the year was 5.6 billion euro compared to 5.1 billion euro with the U.S.
"The fact that China surpasses the U.S. in terms of importance for the Austrian foreign trade, was expected by us for the end of the year. That it has already happened, attests to the importance of China for Austria's export economy", stresses the Austrian Economic Chamber's President, Christoph Leitl, commenting on the fact that China has replaced the U.S. as the most important Austrian overseas foreign trade partner already in the second third of 2010.
The foreign trade volume with China (including Hong Kong) amounted 5.6 billion euro in the first eight months of the current year, while that with the U.S. only 5.1 billion euro. Even leaving out Hong Kong, China surpasses the U.S. with an export and import volume of 5.2 billion euro. Leitl says: "Although we still get about twice as many goods from China than we export, the growth of our exports to China was four times as high as the increase of the imports." In the first eight months of 2010, the exports growth to China compared with the same period of the previous year represented 47.3%. The imports increased over the same period by 12.6%. To compare: growth in exports to the U.S. 16.1%; increase of imports from the U.S. 19%.
China is already the 9th-largest export market for Austria; only three years ago it was still at the 18th place. Leitl: "By the end of the year, China is likely to advance to rank 7 of the most important export destination markets and surpass the United Kingdom and Hungary."