FriedlNews Study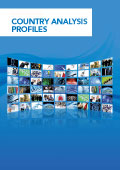 Article Tools
Windtner Pleads for expansion of Electricity Grids
Published: April 26, 2011; 06:42 · (FriedlNews)
The CEO of Energie AG considers that an energy revolution is about to happen in an interview with the newspaper "Kurier". The relevance of electric vehicles is expected to grow slowly but steadily.
Leo Windtner, CEO of the Upper Austrian Ennergie AG, nuclear energy is an obsolescent model. Hydropower is currently being expanded In Upper Austria: the company is currently focusing on small and medium-sized power plant projects.
Electrical mobility is to become the dominant technology in the coming decades, predicts Windtner. In the medium term, however, electric powered individual traffic will establish itself only in urban areas and for short trips.
The CEO of Energie AG does not believe that a power shortage might arise because of this.  The increase in power consumption should be in the low percentage ranges. But other alternative technologies will need more power instead of the current fuel they are using, requiring an increase in total electricity production. In the end, energy savings through more efficient technologies will not be sufficient to offset the new demand.
Windnter describes the goal of achieving a 34% share of renewable energies by 2020 as "tremendous". The objectives stated by the EU will have to be kept in mind though.
With regard to solar and wind energy, Windtner continues seeing potential for expansion. However, new international routes are also necessary. Pumped-storage power stations should be connected mainly to the German grid, as North German wind energy production needs a balancing power.