FriedlNews Study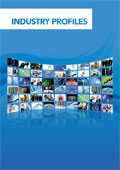 Article Tools
Wienerberger: High Losses Expected
Published: August 17, 2012; 16:38 · (FriedlNews)
In the first half year of 2011, the Austrian brick producer still recorded a net income of € 37.5m. On average, a loss of € 21.07m is expected.
Next week, Wienerberger will publish its results for the first half year of 2012. The analysts of Berenberg Bank, Kepler, RCB and Erste Group anticipate a net loss of € 21.07m on average.
Wienerberger´s EBIT is estimated to come at € 4.75m. This would correspond to a decrease by 82% against the reference period of 2011. Expected revenues should increase by 5% to € 1.03bn. In the first half year of 2011, Wienerberger registered revenues of € 985.7m. The rise in revenues is mainly due to the acquisition of Pipelife. The company´s revenues amount to € 70m.
Wienerberger´s main problem is the dismal situation of the construction industry.
In Europe, Wienerberger achieves 90% of its revenues. According to Kepler, many of Wienerberger´s core markets like Belgium, the Netherlands, France, the U.K and the CEE region are performing weakly. Good news are only given in the U.S., Russia and India. However, these markets only generate about 10% of Wienerberger´s revenues. The German construction market performs stable. Also RCB sees a recovery in the U.S. RCB´s outlook for Wienerberger is rather decent.
Berenberg Bank predicts that Wienerberger´s revenues in Europe are decreasing by 10%. However, the upward trend in the U.S. could accelerate. In the U.S. business, an increase in sales of 22% is anticipated.