FriedlNews Study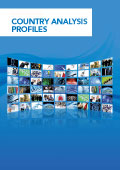 Article Tools
VIG: Hagen Succeeds Geyer
Published: May 29, 2012; 09:14 · (FriedlNews)
Peter Hagen will succeed Günter Geyer as CEO of Vienna Insurance Group with effect from 1 June. "Management continuity puts the Group on a stable basis" the company says.
A special event was held at the Austria Center Vienna on Friday, 25 May to mark the change in the top management of Vienna Insurance Group AG Wiener Versicherung Gruppe. Around 1,200 of the Group's senior managers from 25 countries travelled to the Austrian capital at the invitation of CEO Günter Geyer and Deputy General Manager Peter Hagen.
Peter Hagen will take over from Günter Geyer as Chairman of the Managing Board with effect from 1 June. Mr Geyer is stepping down after highly successful 11 years as CEO. In future, in his role as chairman of the Managing Board at Wiener Städtische Versicherungsverein, the Vienna Insurance Group's main shareholder, he will be focusing on his key strategic responsibilities, as well as steering the Group's cultural and social activities.
According to Günter Geyer, the handover will safeguard the consistency of the Group's strategy: "Thanks to the combined efforts and the courageous, yet prudent policies of our superb management team, the Vienna Insurance Group is now on an excellent basis. I am convinced that with his experience and determination, Peter Hagen will play an equally decisive role in building a successful future for the Group. And the outstanding commitment and performance of our employees mean that the Vienna Insurance Group will maintain its leading position on the CEE insurance markets," he commented.
Günter Geyer, 68, joined what was then still Wiener Städtische Versicherung in 1974, and was appointed to the Managing Board in 1988. As CEO and Managing Board Chairman, he has been instrumental in the Group's development and expansion since 1 July 2001. Under Mr Geyer's leadership, the Vienna Insurance Group has grown to become the leading insurer in Austria, and Central and Eastern Europe. During his tenure, the Group trebled its premium volume and more than doubled its headcount, while profit jumped from € 21m to around € 560m.
Peter Hagen, 52, joined the Group in 1989, he became a member of the Vienna Insurance Group's Managing Board in July 2004, and was appointed Deputy General Manager in 2009. Mr Hagen has held top-management positions in various business divisions in Austria and the CEE region, and has a wealth of experience. During his time on the Managing Board he played a crucial role in successfully expanding the Group's operations in Slovakia and the Czech Republic. He was also CEO of the Group's reinsurance business, Prague-based VIG Re, from its foundation until 2011.
From 1 June 2012, the Managing Board of the Vienna Insurance Group will consist of the following members:  Peter Hagen, Chairman of the Managing Board and CEO, Franz Kosyna, Deputy General Manager, Martin Simhandl, CFO, Franz Fuchs and Peter Höfinger