FriedlNews Study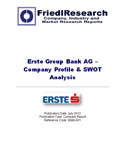 Article Tools
Viennese Office Market: Collapse Threatens
Published: March 5, 2012; 11:35 · (FriedlNews)
Although office rents are relatively low in Austria´s capital, multinational companies tend to establish their headquarters elsewhere. Real estate experts fear a vicious circle.
Recently the tobacco group JTI and the U.S. Coca-Cola have downsized their offices in Vienna. Moreover, rumors over a withdrawal of UNO´s operations arose. "If that should happen, then Austria has a real problem. By comparison, Austria is relatively cheap anyway." Wolfgang Vejdovsky, CEO of PwC commented." Rents in all Western Europe´s capital are higher, even Warsaw became more expensive. Already in 2011, new settlements of multinational companies were rare. This year, the situation is not expected to change.
Martin Sabelko, CEO of the CEE department of CBRE Global Investors: "Vienna may be the bridge head to the East. But this bridge head is only used as interstation in order to settle down in Prague or Warsaw." Sabelko thinks that the Austrian politics neglected to make Vienna more attractive for multinational companies. Also the Viennese local government contents itself with high rankings in lifestyle-studies, Ewald Stückler at Tecno Office Consult criticizes. Often companies tend to decide in favor of more expensive, but lower taxed locations like Switzerland. "We have passed up the golden opportunity to become the hub of the CEE region. What we need are tax attractions and more investments in education."
Also the austerity package does not contain helpful measures. As income tax rose for top-earners, Austria became even more unattractive. For multinational companies, which are looking for new headquarters, this is a significant knock-out criterion, the tax expert Eric Malle at PwC says. "In the UK, expatriates are partially exempt of income taxes." Malle calls for a new branding for Vienna and to motivate politics to become active. Otherwise the Viennese real estate market could collapse, the tax expert is convinced.