FriedlNews Study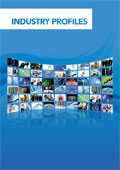 Article Tools
Verbund: New Wind Farm in Romania
Published: June 17, 2011; 10:51 · (FriedlNews)
The Austrian electricity company will invest "several hundred million euros" in 77 new wind wheels which will go into service in 2012.
Verbund announced that it has started the construction of one of Romania's largest wind farms in the city of Casimcea at the Black Sea Coast in the north of the country. The wind farm will be built together with Inergia of Italy and the businessman Marius Iliev in two increments of 100 megawatt each. Altogether, 77 wind wheels with a respective output of 2 to 3 megawatt will be erected. Total investment amounts to "several hundred million euros", Verbund announced.
Power production will start step by step from 2012. In its final form the wind farm will produce 610 gigawatt hours per year and provide electricity for some 170,000 households. Furthermore, Verbund is currently building a transformer station in the Romanian city of Rahman. The plant will have three generators of 250 megavolt-ampere (MVA) each and it is expected to be brought into service in the spring of 2010.