FriedlNews Study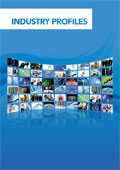 Article Tools
Uniqa Interested in NKBM´s Insurance Subsidiary
Published: August 21, 2012; 17:53 · (FriedlNews)
The Austrian insurance group aims to grow in Slovenia. The financially stricken bank sells a 51% stake of the insurance business.
The Vienna-listed Uniqa insurance group is interested in Zavarovalnica Maribor (ZM), which is owned by the financially stricken bank NKBM. A spokesman of Uniqa confirmed the intention to acquired ZM:
NKBM intends to sell a 51% stake. The sales price could reach up to € 70m. Besides Uniqa, the Austrian Grawe and the Slovenian Saba Re are said to submit offers to NKBM. Saba Re has a 49% stake in ZM. VIG and Grawe did not comment this report.
The Slovenian banking sector is highly instable for years. A substantial capital shortfall is assumed at the three largest banks. In total, bad loans in the Slovenian banking sector may come at € 8.0bn. At the moment, the Slovenian government tries to establish a bad bank holding for NLB, NKBM and Abanka Vipa. In the last weeks, the big banks were downgraded by Fitch, Moody´s and S&P.
The insurance group plans to consistently build the Group's sales network in CEE to capture organic growth opportunities there. Furthermore, Management expects opportunities for acquisitions and thus for expansion of its market positions in existing markets, as some competitors may begin to withdraw from CEE. Uniqa is aiming to double its customer base, from 7.5 million customers in 2010 to 15 million by 2020, and to increase its earnings by up to € 400m in the period from 2010 to 2015.  In order to achieve these targets, UNIQA is focusing on its core business in its core markets in Austria and CEE.