FriedlNews Study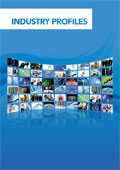 Article Tools
U.K.: Mayr-Melnhof and Trade Union Settle Dispute
Published: May 29, 2012; 11:31 · (FriedlNews)
The Austrian manufacturer of packaging products grants a better social package to the former employees of the Liverpool-based factory.
After the Liveerpool-based plant was shut down in February, the factory was occupied as the workforce aimed to receive higher severance payments. Also in front of the Austrian embassy in London, protests were held. The reason of Mayr-Melnhof´s shutdown is the loss of a major order by Kellogg´s. Because of the strike and the production stop, Kellogg´s is said to have had delivery problems in March.
In April, Unite started a massive campaign against Mayr-Melnhof. After the factory was closed in February, the protests of Unite became heavier. "We are only at the beginning of a huge escalation. We will do everything to spread this further." Simon Dubbins at Unite said in April. According to Dubbins, the shutdown was not lawful and the consultation phase of 90 days was neglected. . Furthermore, the severance payments for 160 workers were substantially lower than it was agreed, Dubbins argued.
Now, the dispute between Mayr-Melnhof and the British trade union Unite came to an end. According to Mayr-Melnhof, the talks were constructive and a consense could be achieved. Dubbins said that Mayr-Melnhof has submitted an acceptable offer.
Both parties agreed on a new social package after only two meetings. The workers will receive 3.5 weekly salaries as severance payment and extra payments because of the violated consultation phase. However, a re-opening of the plant is rather unlikely.