FriedlNews Study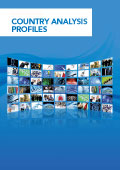 Article Tools
Treichl: "Europe Does Not Need the Euro"
Published: June 25, 2012; 17:47 · (FriedlNews)
Andreas Treichl, CEO of Austrian Erste Group thinks that the European Union would work very well without the common currency. A common army would be more important.
In an interview with the Austrian news magazine "trend", Treichl underlines to be a "great fan" of Europe. Nevertheless, Europe without the common currency would work very well, he thinks. "There can be a common Europe withouth the Euro."
Treichl appeals on the European politics. "There must be clear decisions in which direction Europe goes. In the end, there is a democratically legitimized European government on the one side and the dissolution oft he Euro on the other side. I think it is important to say that the introduction of the Euro was an error." Treichl says.
At the moment, it would be obvious that those countries, which do not have the Euro, have gained a distinct advantage over the Eurozone members, Treichl argues. "The Czech Republic pays about the half of the interests compared to Slovakia, only because Slovakia is a Eurozone member and the Czech Republic not. Such a situation should not be."
Treichl adds: "The Euro without a free movement of goods and a free capital market has no sense. But exactly this is what is happening right now."
Regarding the bail-out of Spanish banks, Treichl is skeptical. "What we have seen in the last months is that the half-life of repair measures becomes shorter and shorter. The € 100bn package for Spain has taken effect for three days. Thre Greek election results did have no consequences at all."