FriedlNews Study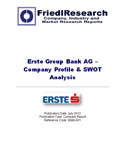 Article Tools
"The Czech Republic Has Traditionally Been an Important Partner for Austria"
Published: March 19, 2012; 07:35 · (FriedlNews)
Austrian State Secretary Waldner meets Czech EU State Secretary Belling.
Austrian State Secretary Waldner had a working meeting with his Czech colleague from the Office of the Czech Prime Minister, Director General for EU Affairs and Acting Secretary of StateVojtech Belling.
"Austria enjoys excellent bilateral relations with the Czech Republic, and our neighbouring country is one of the most important partners for Austria, especially in business", the Austrian State Secretary said. "In the year 2011 alone, Austrian exports to the Czech Republic increased by approximately 20%, making our neighbour Austria's fifth important trading partner."
The working meeting focused on current EU issues, such as the future budget framework 2014-2020. "As a net contributor, Austria requires that savings must also be made at EU level in times when all member states have to take consolidation measures. The original proposal of the European Commission is certainly too high", Waldner said.
The current situation in Greece and the Euro zone were also discussed. "We hope that all EU member states will soon sign the fiscal pact and that it can be incorporated into the legal instruments of the EU", Waldner said. Secretary of State Belling explained the political situation in the Czech Republic where joining the fiscal pact is being hotly debated.
Also on the agenda were the EU perspective for the states on the Western Balkans and the recently granted candidate status of Serbia. Waldner is of the opinion that "the candidate for membership status is a positive signal for the whole region of the Western Balkans."
Waldner also addressed Austria's concern about an extension of the Temelín nuclear power plant. At the same time he appreciated that the Czech Republic is ready to hold a public information event in Austria even before the current environmental impact assessment is concluded. "We hope that we will be able to express our concerns at this information event and that these concerns of the Austrian people will be taken into account in the environmental impact assessment", the Austrian State Secretary concluded.