FriedlNews Study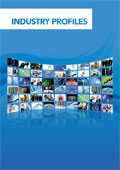 Article Tools
The American Chamber of Commerce in Austria is celebrating its 50th Anniversary
Published: September 13, 2010; 12:53 · (FriedlNews)
For over 50 years AmCham Austria has been promoting economic and trade relations between Austria and the United States of America.
AmCham Austria serves as the official representative of the Austro-American business community. The Chamber encourages and facilitates all forms of commerce between the United States and Austria. As a non-profit organization it is independent and nonpolitical.

The Chamber represents the interests of its members by providing a wide range of services including events, knowledge resources and advocacy. Through its newsletter, events and surveys AmCham Austria keeps its members informed about the American and Austrian business environment.

AmCham Austria currently has approx. 400 members.

The Chamber is a fully accredited member of the Chamber of Commerce of the United States of America and affiliated to the European Council of American Chambers of Commerce.

The American Chamber of Commerce in Austria will held a press conference "Commercial and Economic Relations Austria - USA - 50 Years AmCham Austria"

Tom Donohue, President of the U.S. Chamber of Commerce, Washington
Dr. Christoph Leitl, President of the Economic Chamber Austria (WKO),
Felix Thun-Hohenstein, President of the American Chamber of Commerce Austria

Wednesday, September 15, 2010, 10:00 am, The Economic Chamber of Austria, Large Meeting Room, 10. Floor, Wiedner Hauptstrasse 63, 1040 Vienna

Contents of the talks will inter alia be:

- What greater international cooperation requires our time?
- What the U.S. has an economic impact on Austria?
- What opportunities offers the U.S. market Austrian companies?
- What is the role of AmCham Austria as the voice of the global economy?