FriedlNews Study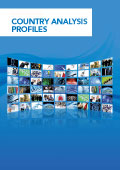 Article Tools
Substantial Wage Differences Between Austrian Industries
Published: July 12, 2012; 14:53 · (FriedlNews)
Median gross hourly earnings 2010 € 12.79; differences by branches and occupations.
According to the Structure of Earnings Survey (SES) 2010 the media gross hourly earnings (excluding overtime) in the private sector amounted to € 12.79. With € 13.98 per hour earnings were traditionally higher in "industry" than in "services" with € 12.01.
The distribution of earnings by economic activities shows that the gross hourly earnings differ considerably among sectors. The highest earnings were found in electricity (€ 21.33), financial and insurance activities (€ 18.86) as well as in information and communication (€ 18.55). The lowest gross hourly earnings were observed in accommodation and food service activities (€ 7.89).
In all economic sectors examined, the (median) gross hourly earnings of women were lower than those of men. All in all, women earned € 11.04 and men € 13.99 per hour. This means in general women earned 21.1 percent less than men. In 2006, the gap was still 22.7%. As a result, the gap could be reduced by 1.6 percentage points.
Persons in managing position earned € 27.32 per hour, followed by academic employees (€ 19.48) and skilled technicians (€ 16.72). Craftsmen earned € 13.16 per hour, employees in the service sector and shop assistents achieved an average gross wage of € 9.76 per hour. Unskilled workers are at the lower end oft he ranking (€ 9.12).