FriedlNews Study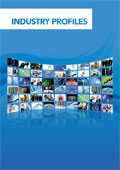 Article Tools
Substantial Losses at Volksbanken
Published: May 26, 2012; 11:58 · (FriedlNews)
The main shareholders of Austrian VBAG had to write down € 333m last year.
Last year, the Austrian Volksbanken had to write off their stake in VBAG almost to zero. As a result, the results are highly negative. Already in 2009, Austrian Volksbanken had to write down a substantial part of their interests in VBAG. The pre-tax result amounted to minus € 95.4m.
The Austrian Volksbanken consists of 62 independent regional banks. The regional banks are the primary segment of the Volksbanken sector. VBAG acts as top banking institute. In March, VBAG was partly nationalized.
VBAG, which was once Austria´s fourth biggest lender, recorded losses of € 1.35bn. The bad result was due to the result in Romania and Hungary, where non-perfoming loans had to be written down. In March, the Austrian stated injected € 1.05bn in VBAG. The publicly held stake now is 42%.
The losses of Volksbanken were covered by the operating profits and reserves. According to Hans Hofinger, Volksbanken´s associative attorney, all single banks are well-positioned.
Heribert Donnerbauer is the new chairman of the Volksbanken sector. Donnerbauer, who acts as Member of the Austrian Parliament, succeeds Werner Eidherr.
Donnerbauer argues that the bail-out in March was necessary, as it was the economically best solution. Before, Volksbanken criticized that politicians blackmailed them with the insolvency scenario, which was said to be more expensive than a bail-out.