FriedlNews Study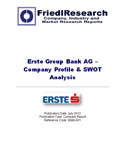 Article Tools
Strong Increase in Austrian FDI
Published: May 14, 2012; 15:59 · (FriedlNews)
Only in 2007, Austrian investors made more investments abroad. Last year, FDI totaled € 22bn.
Last year, Austrian enterprises made investments of € 21.9bn abroad. Conversely, investments in Austria by foreign investors reached € 10.2bn. Only in 2007, the year before the outbreak of the financial crisis, higher investments were observed. Foreign direct investments by Austrians reached € 28.5bn, FDI in Austria was € 22.8bn.
The Austrian Central Bank (OeNB) thinks that Austrian enterprises which are investing abroad do not seem to face financial restraints. Liquidity is sufficient, OeNB states. Moreover, the volume of issued bonds reached € 2.5bn last year.
According to preliminary data, Austrian investors received dividends of € 6.7bn in 2011. However, it is expected that total dividends received will exceed the volume of 2010 (€ 7.0bn). Foreign investors received dividends worth € 5.5bn from Austrian enterprises. Since 2006, the dividend inflow is higher than the dividend outflow.
The CEE region begins to lose its importance for Austrian investors. About a quarter of the Austrian FDI volume, which corresponds to € 5.1bn, was invested there. However, due to group-internal transactions, the FDI balance is biased. The largest investment was made in the Netherlands by the Austrian Porsche Holding. Group-internal loans of € 4.5bn were registered. This is the eighth-highest investment worldwide of 2011. Germany ranks second (€ 3.2bn), followed by Turkey (€ 1.8bn), Hungary (€ 1.3bn) and Romania (€ 0.9bn). Austrian investments in China reached € 700m.
The most important investors in 2011 were Italy (€ 10.4bn), followed by Germany and Switzerland.