FriedlNews Study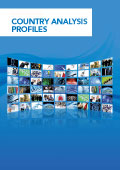 Article Tools
Strong Growth of Austrian Leasing Market
Published: March 31, 2012; 11:01 · (FriedlNews)
Last year, Austrian leasing business recorded a 10.3% market growth. 183,111 new contracts were concluded.
The domestic leasing industry could register substantial growth rates in 2011. New business grew by 10.5%. In total, the Austrian leasing market has a volume of € 6.3bn. 183,111 new leasing contracts were closed, which is an increase by 7.6%. As a consequence, the Austrian leasing industry achieved disproportionately high growth rates compared to the real economy.
The car leasing business remains the biggest segment (59.5%). Machine leasing and property leasing recorded a share of 23.7% and 16.8% correspondingly. Leasing assets stood at € 23.6bn at the end of 2011, which is an increase by 2.0%. Inventory contracts amounted to 556,385.
The highest growth rate was observed in the car leasing segment (+15.7%). New business reached € 3.8bn. As a result, the car leasing business has a higher market growth than the automobile market (+9.0%). The market volume was up by 4.7% to € 7.4bn. At the end of 2011, 469,727 contracts were recorded. The current car leasing quota is 34.2%, in the industrial sector the quota is 61.7%
Machine leasing business grew by 14.7%, new business amounted to € 1.5bn. However, new contracts were down by 13.2% to 16,625.
Real estate leasing registered a significant decrease: new contracts declined by 8.8%. New business accounted for € 1.1bn. Inventory remained stable at € 11.9.