FriedlNews Study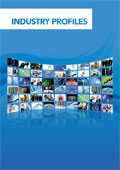 Article Tools
Strabag Extends Viennese Underground
Published: March 21, 2012; 11:26 · (FriedlNews)
Extension of underground line U1 in Vienna: The Austrian construction group receives contract for two construction lots. The order value reaches about € 90m.
Construction group Strabag was awarded the contract for the two construction lots which are forming part of the extension of underground line U1 into the south of Vienna. The order value amounts to a total of around € 90m and will be reported in the order backlog from the first quarter 2012.
The client, Wiener Linien, is extending underground line U1 from Reumannplatz station to Oberlaa to provide a direct link between the densely populated areas of the Per-Albin-Hansson-Siedlung housing estate and the city centre from 2016. This will link up the residential district and improve the regional accessibility of Vienna's south. The extension will also optimally link the University of Applied Sciences, FH Campus Wien, to the public transport infrastructure.
All services and trades for the two construction sections will be carried out by Strabag AG or its subsidiaries. The contract comprises works in the fields of civil engineering, tunnelling and special ground engineering. The contractual construction time amounts to 47 months for Section U1/10 and 54 months for Lot U1/9. Construction will begin in April 2012 and is scheduled for completion in May 2016.