FriedlNews Study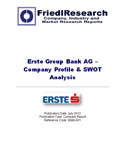 Article Tools
State Visit from Qatar in Austria
Published: December 29, 2010; 19:55 · (FriedlNews)
As part of a three-day state visit by the Head of State of Qatar, talks on economic topics are mainly planned.
The sheikh of the Arab emirate of Qatar in the Persian Gulf, Hamad Bin Khalifa Al-Thani arrives on Thursday for a three-day state visit to Austria. Planned are meetings with the Austrian President, Heinz Fischer, the Minister of Economy, Reinhold Mitterlehner and the President of the Economic Chamber, Cristoph Leitl.
The state leaders of Qatar and Austria are planning to sign bilateral agreements on air transport and double taxation. Talks with the Minister of Economy, the President of the Economic Chamber and numerous representatives of the domestic economy at a Round Table will follow. To this end, companies already having ties with Qatar can submit company memorandums with their concerns.
The emirate, governed by an absolute monarchy and with the Sharia as legislative power, invested massively in recent years in the newly founded "Education City", the expansion of the state university and also started new cooperation with international universities. Qatar is considered one of the most dynamic economies in the Arab world; it is the wealthiest country in Asia and has the third largest natural gas reserves in the world. 60% of the GDP is generated as before by fossil fuels. Qatar will be the first Arab country to host a World Soccer Cup in 2022.