FriedlNews Study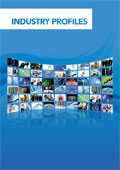 Article Tools
Slight Improvement in Sanochemia´s Results
Published: February 15, 2012; 16:26 · (FriedlNews)
The Austrian pharmaceutical company could increase sales by 12% in the first quarter of 2011/12. Sanochemia could reach small profits again.
The Frankfurt-based pharmaceutical company announced results for the first quarter 2011/12. The positive development of the last year could be continued, Sanochemia says. Profits reached € 0.3m, which is seen as "sustainable development of the operating business, in spite of the decision to raise expenses for clinical studies and market development."  EBIT was down from € 1.04m to € 0.46m. Sales rose by 12% and amounted to € 8.07m (2011: € 7.03m).
Sanochemia underlines that sales have still potential to rise, as order books are full and order volume is still rising. For the company, veterinary pharmaceuticals, which contribute to 20% of Sanochemia´s results, are seen as growth market. Exports were up by 35%. By the end of 2010, sales are expected to exceed € 10m.