FriedlNews Study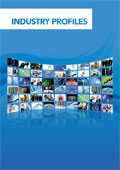 Article Tools
Shortage in Energy Supply: Austria Helps Germany Out
Published: February 9, 2012; 19:06 · (FriedlNews)
In Germany, wind power plants record a decrease in energy production. German energy suppliers called for Austrian electricity.
Due to a threatening shortage in energy supply, four German power grid operators again came back to Austrian energy reserves. Moreover, a reserve power near Mannheim plant has been re-activated. Thus, Austria had to help Germany out already for the second time this winter.
The German federal grid agency reserved about 1,000 MW last summer at Austrian energy suppliers in order to secure energy provision. About the half of the capacity has been demanded now.
According to the operating company Tennet, this was a precautionary measure. In the evening hours, energy supply from wind power plants was too low. Whether the German power grid will stabilize within the coming days is not predictable.