FriedlNews Study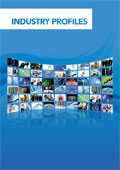 Article Tools
Schlumberger Wants to Raise Exports
Published: May 12, 2012; 10:39 · (FriedlNews)
The Austrian producer of sparkling wine wants to reach an export quota of 50%.
At the moment, Schlumberger sells every third sparkling wine bottle apart from Austria. CEO Eduard Kranebitter wants to raise the quota beyond 50%.
"In five years, every second bottle should be sold apart from Austria." Over the last five years, the export share already doubled. At the moment, the quota accounts to 36%. For Kranebitter, the most important future markets are Germany, Switzerland, the Netherlands and the "relatively young markets" Russia, Poland and Scandinavia.
Kane bitter also expects to achieve strong exports in the U.K., "which is has the second-highest consumption of sparkling wine after Germany". The Olympic Games in London is an opportunity for Schlumberger. "We are focusing on the U.K. for a long time, but now we start our sales activities." The potential is high, Schlumberger thinks.
At the moment, Schlumberger´s sales in Russia, Poland and Scandinavia reach about 100,000 bottles per year each. In the biggest export market Germany, sales are substiantially higher. In Germany and in the Netherlands, the business performance was "highly satisfying", Kranbitter says. In Hungary, however, the situation would be still difficult. Nevertheless, the bottom has been reached there, Kranebitter says.