FriedlNews Study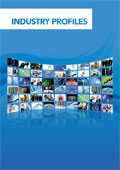 Article Tools
Schlecker Austria to be Rescued?
Published: July 30, 2012; 16:56 · (FriedlNews)
The Austrian subsidiary of the bankrupt German chemist chain and its subsidiaries in Poland, Italy, Belgium and Luxembourg may be continued.
Potential buyers, who are unknown yet, plan to take over Schlecker Austria and start an expansion program. Above all, the assortiment of goods should be enlarged. The chemist chain, which operates about 1,350 branches in Austria, Poland, Italy, Belgium and Luxembourg, should be re-namend and become a local grocer then.
The chemist´s products should remain the core business, however. The enlarged assortiment of goods should enhance the profitability and the frequency of customers, the potential buyers announced in a letter to the current landlords. The landlords were called to accept a 20% reduction in rents or a temporarily suspension of payments.
At the moment, Schlecker Austria runs 900 branches and employs 3,000 workers. "We are in a phase of a re-orientation and we put much effort into creating a positive atmosphre for a re-start." The potential buyers said. "With an optimized cost structure, the existence of the branches may be secured."
For Schlecker Austria, there is very little time left. The danger of an insolvency is becoming bigger from day to day. Tomorrow, the salaries of July are due. According to creditor associations, the creditors will wait until tomorrow. The attorney of Schlecker Austria, Ferdinand Lughofer, expects that a sale is still possible. He expects a final decision to be announced in a few days. Lughofer underlined that the salaries of July will be paid.