FriedlNews Study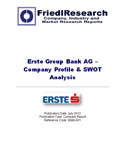 Article Tools
Sawiris Threatens ÖIAG with Slim
Published: May 24, 2012; 20:08 · (FriedlNews)
The new shareholder at Telekom Austria Naguib Sawiris announced to sell his stake to the Mexican investor Carlos Slim if the industrial holding ÖIAG does not act cooperatively.
Just one day after the annual general meeting at Telekom Austria, the Egyptian investor Naguib Sawiris threatens the publicly held ÖIAG. ÖIAG has a stake of 28.4% in Telekom Austria. Together with his Austrian partner Ronny Pecik, Sawiris has a 21.5% stake. Like Slim, Sawiris is a billionaire. In Egypt, Sawiris owns the telecommunication service provider Orascom. Several years ago, Orascom was said to take over Telekom Austira.
According to market rumors, the Mexican Carlos Slim is interested in entering Telekom Austria. Slim, who is currently the world´s richest man, owns the telecommunication group Amércia Móvil. The group operates in Latin America. In 2011, sales reached $ 53.7bn, a net income of $ 6.6bn was achieved. América Móvil has 57 million customers.
Sawiris: "If ÖIAG is not cooperative, I will sell may stake to Carlos Slim." The Egyptian claimed to let investors manage the company. "I have to participate in the management of my companies in order to create values." Sawiris thinks that Telekom Austria has a substantial saving potential. Nevertheless, the investor is optimistic for Telekom Austria. Sawiris said to be willing to stay in Telekom Austria, if the company will be managed according to market rules.