FriedlNews Study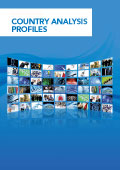 Article Tools
Ruttenstorfer Enters Serbian Gazprom Subsidiary
Published: May 9, 2012; 11:49 · (FriedlNews)
The former CEO of Austrian OMV becomes a member of the supervisory board of the Serbian NIS.
Wolfgang Ruttenstorfer has been appointed an independent member of NIS a.d. Novi Sad Board of Directors. Bringing new members on Company's Board of Directors and making changes to its composition is yet another step in the process of development of corporate management system. In conformance with this, currently, there are three independent members of NIS Board of Directors, other than Wolfgang Ruttenstorfer they are Danica Drašković and Stanislav Shekshnya.
Bringing international experts in management and power generation business to the membership in NIS Board of Directors makes the activities of its executive bodies more transparent and boosts efficiency of its corporate management.
Wolfgang Ruttenstorfer, a Ph.D. holder in economics and business administration, made his career at Austria's OMV petroleum company, were he made himself prominent as the member of different departments: Controling, Strategy, Marketing and Distribution and Sales of Petroleum Products. Between 1997 and 1999, Mr. Ruttenstorfer performed duties of Austria's Deputy Finance Minister, following which, specifically, he was Deputy Chairman of Executive Board of OMV since 2000 and chairman between 2002 and march 2011.