FriedlNews Study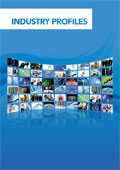 Article Tools
Roiss Claims European "Fracking" Strategy
Published: April 18, 2012; 16:13 · (FriedlNews)
OMV´s CEO Gerhard Roiss calls for a common strategy to exploit shale gas. The European industrial sector should become more competitive.
In the U.S., the gas price fell considerably since shale gas is exploited. As a result, the U.S. industrial sector is able to produce cheaper, Roiss says. "The impact of shale gas on the economy is big." Also China has made more progress in its shale gas strategy than Europe, Roiss considers.
At the moment, eleven European countries place licenses to exploit shale gas. However, Europe has no strategy, Roiss criticizes. By contrast, the countries decide still for themselves. Roiss thinks that renouncing shale gas means that jobs are lost. As fierce resistance arose against fracking among the people, Roiss asks the European Union to start information campaigns.
Several weeks ago, OMV reacted to the citizen´s protests and gave up its natural gas exploration plans in Northern Austria. OMV stated not to file for natural gas production "for the time being". The company assured to be willing to take citizen´s concerns into consideration. Initially, the company intended to invest € 130m in test drillings. OMV underlined that the probability of producing gas would have been only 20% anyway.
In Austria, opponents of the fracking method argue that the production of shale gas would be too expensive and delay the switch to environmentally friendly energy sources. Moreover, fracking has negative effects on the environment and humans, the opponents say.
"The exploitation rate declines by 5% to 6% per month. In the first year, production goes down by 80%." the German physician Werner Zittel at Ludwig Bölkow Institute explains. As a result, the exploitation must be enlarged and the drilling area must be extended permanently, the physician adds.
Zittel assumes that oil and gas companies may try to improve their asset valuation through unfounded statements. "I think, the exploitation of shale gas is only a hype. The contribution to the energy provision is rather low."Zittel argues.
OMV continues to focus on the primary energy source oil and gas. The significance of natural gas will rise further, Roiss explains. At the moment, the annual consumption of natural gas in Europe totals 550 billion cubic meters. Roiss expects demand to grow up to 600 billion cubic meters by 2020. In order to reduce the dependence on Russia, the only way would be the exploitation of own gas reserves, the executive argues.
OMV´s regional focus is Azerbaijan, Iraq, Turkey and the Black Sea region, OMV´s CEO says. Recently, the Romanian subsidiary of OMV found major gas reserves together with the U.S. Exxon. The reserves are estimated to reach up to 80 billion cubic meters.
Natural gas has a bridge function, Roiss emphasizes. At the moment, the production of renewable energy is not sophisticated enough. Natural gas reserves would cover consumption for 200 years, however.