FriedlNews Study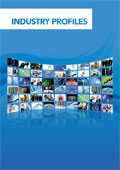 Article Tools
RBI – Capital Increase May Be an Option
Published: August 25, 2011; 10:17 · (FriedlNews)
The Austrian bank posted strong results for the first six months of the year. Consolidated profit increased by almost one third year-on-year.
Raiffeisen Bank International AG (RBI) on Thursday presented half-year results. The bank posted a consolidated profit (after tax and non-controlling interests) of € 615m for the first six months of 2011, which represents an increase of 30.3% in comparison to the result RBI posted during the first half of the preceding year (H1 2010: € 472m). RBI's profit before tax rose by 51.6% to € 879m (H1 2010: € 579m). Besides higher profit, a number of one-time effects were responsible for the significant increase in income taxes, which rose by € 137m to € 201m. This was primarily due to deferred tax expenses on valuation gains, which contrasted with deferred tax income in 2010, the company stated. As a result, RBI's profit after tax amounted to € 677m, an increase of 31.4% compared to the same period a year earlier (H1 2010: € 516m). Earnings per share rose from € 1.91 in the first half of 2010 to € 2.65, an increase of 38.4%.
"Our results reflect the improved economic environment in Central and Eastern Europe during the first half of this year. They also provide the first indications of the positive impact of our new organizational structure", said Herbert Stepic, CEO of RBI.
Despite stable net interest income, a strong net trading income and a slight plus on net fee and commission income, the operating result declined in the first half of 2011 by 2% or € 28m to € 1,233m. Reasons for the decrease were the 6% rise in general administrative expenses (particularly as a result of salary adjustments in several markets) and the bank levies in Austria and Hungary totaling € 68m (previous year's comparable period: € 18m).
Net interest income in the first six months of 2011 was almost unchanged on the prior year period at € 1,781m, and was the biggest element in operating income at 65%.
"When looking at the regional distribution of our profit before tax, a clear upswing is apparent in all segments. However, the profit developments were especially strong in Russia, up 82%, CIS other, up 185%, and Group markets, up 190%", Martin Grüll, CFO of RBI, emphasized.
The net provisioning for impairment losses for the first half of 2011 amounted to € 405m. This represents a decline of precisely one third or € 203m from the level in the first half of 2010 (€ 608m). As in the preceding quarters, the reasons for the decrease in net provisioning for impairment losses are chiefly to be found in the ongoing economic recovery in most markets, leading to an improvement in credit standing and so to lower non-performing loans. Moreover, active measures, such as loan restructuring where necessary, had already been taken during the financial and economic crisis to stabilize and improve the quality of RBI's loan portfolio.
This positive trend was reflected in the net provisioning ratio (the ratio of net provisioning for impairment losses to average credit risk-weighted assets), which declined by 0.61 percentage points year-on-year to 1.09%. The ratio at 31 December 2010 stood at 1.70%.
"Despite a slight increase in the volume of non-performing loans in the second quarter, our NPL ratio – the ratio of non-performing loans to total customer loans -- has improved by 0.5 percentage points since the end of 2010 to 8.5%", said Johann Strobl, RBI's Chief Risk Officer.
Non-performing loans were matched by provisions of € 4,630m. This produced a coverage ratio of 68.5%, an improvement of around 2.2 percentage points on the end of 2010.
Tier 1 ratio (credit risk) amounted to 11.8% (a decline of 0.4 percentage points compared to year-end 2010). The tier 1 ratio (total risk) fell by 0.3 percentage points to 9.4%, and the core tier 1 ratio by 0.4 percentage points to 8.5%. Finally, the own funds ratio fell by 0.3 percentage points to 13.0%.
The outlook remained largely unchanged. Against the backdrop of RBI's anticipated growth, further strengthening of the bank's capital structure and preparation for the changing regulatory requirements, the bank is, in its capital planning, evaluating whether a strengthening of RBI's equity is advisable. Depending on market developments, a capital increase might be a possible option within the next 12 months, the company stated.