FriedlNews Study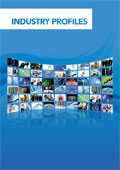 Article Tools
Purchase of Petrol Ofisi Lowers OMV´s Results
Published: February 5, 2011; 00:59 · (FriedlNews)
In its Trading Statement Q4/10, OMV announces extraordinary expenses due to the major purchase of the Turkish Petrol Ofisi amounting to € 170m.
The trading statement of OMV provides basic information for the quarter ended December 31, 2010, including data on the economic environment as well as OMV's performance during the period.
Overall production increased compared to Q3/10 mainly due to higher gas production in Romania, the start-up of Bardolino (UK) at end of September, Latif North-1 (Pakistan) coming on stream, as well as higher production volumes in Libya. However, sales volumes were lower than in the previous quarter due to lower liftings in Yemen, Libya and Tunisia. The differential between the average Brent price and OMV's realized crude price in Q4/10 is expected to be higher than in Q3/10 due to negative hedging impacts. OMV entered into crude oil hedges for 2010 in Q2/09 for a volume of 63,000 bbl/d, securing a price floor of USD 54/bbl via the sale of a price cap of USD 75/bbl. In Q4/10, these hedging instruments burdened the result with € 45m. Exploration activities were higher than in Q3/10. FX-rate development had an unfavourable impact on the result. The production costs further increased due to higher workover activities. Significant unrealized losses mainly relating to seasonal decrease in inventory levels more than offsetting the effect of higher oil prices were eliminated in the consolidation line.
In spite of the improved OMV indicator refining margin supported by higher naphtha and middle distillates spreads, Q4/10 was adversely impacted by a number of one-off costs (write-offs, provisions) and higher costs at the end of the year which more than offset the effect of higher margins. The increased crude price led to inventory holding gains (positive CCS effect). The petrochemical business was negatively influenced by depressed olefin margins which where the lowest in 2010. The marketing business was hurt by materially lower margins and volumes compared to Q3/10 resulting from the end of the driving season and increasing margin pressure. The newly introduced crisis tax in Hungary as well as higher costs further impacted the marketing result.
Sales volumes in the supply, marketing and trading business increased by 40% vs. Q4/09 mainly due to higher wholesale volumes of EconGas and strong demand of the fertilizer industry at Petrom and to low temperatures in general. As in Q3/10, margins were supported by renegotiated supply agreements and benefited from quantities extracted from storage. A decrease in provisions for outstanding receivables at Petrom supported the result. In the transportation business, additional volumes were sold due to the start-up of a new pipeline in the domestic transportation system in Q4/10. Withdrawal rates in the storage business were at the same level as in Q4/09.
Borealis performed well in Q4/10 based on stable margin environment in polyolefins despite decreasing olefin margins which were partly offset by inventory gains and increasing contribution of Borouge assets. The Petrol Ofisi result was burdened by the TRY depreciation vs. the USD, seasonally lower demand and one-off items.
Net special charges within the EBIT are expected to amount to approx. € 30m mainly relating to restructuring. As indicated in the Q3/10 report the full consolidation of Petrol Ofisi leads to charges in relation with the application of IFRS 3 "business combinations". This net special charge is shown within the financial result and amounts to approx. € 170m.
After an unusually high tax rate in Q3/10, the tax rate in Q4/10 shows a more normal trend such that the full year tax rate for 2010 is likely to be similar to that of 2009.
Following the acquisition of the Dogan Group's stake in Petrol Ofisi, as well as the existing net debt within Petrol Ofisi, the consolidated gearing of OMV Group has increased at the end of Q4/10 and now exceeds the Group's long-term target of 30%. OMV continues to examine a range of options to strengthen the balance sheet following this substantial investment. As part of these deliberations the Group has entered at the end of January 2011 into oil price swaps, locking in a Brent price of approx. USD 97/bbl for a production volume of 50,000 bbl/d, and into EUR-USD average rate forwards (at USD 1.37) covering those volumes until the end of 2011. To support this year's investment program at Petrom 25,000 bbl/d of this hedged volume relate to Petrom's production, while the FX hedge is fully attributable to OMV excluding Petrom.
The OMV Group Q4/10 results will be published on February 23, 2011. The information contained herein is hence subject to change and may differ from the final numbers that will be reported.