FriedlNews Study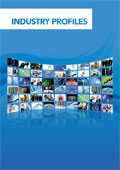 Article Tools
Profit growth for Frauenthal
Published: May 3, 2011; 11:10 · (FriedlNews)
The supplier firm reported a sales increase of 22%; profit ratios increased significantly.
The positive trend has continued in all three divisions of the Frauenthal group in the 1st quarter of 2011. In the yearly comparison, the group's sales achieved a growth by 22% from the previous € 113.7m to € 139.1m. The EBITDA almost doubled: it is at € 8.6 m, € 4.1m above the comparable value of the previous year, with about half the increase due to the contribution of the Automotive Components Division. The group's EBIT improved in the quarter's comparison from € 1.2m to € 5.4m.
The Automotive Components Division reported a sales growth of € 21m (+53%) in the first three months of the year, driven mainly by rising market demand for heavy commercial vehicles. In the EU, approvals in this market segment rose by 65%.
In the Industrial Honeycomb Structures Division, a 200% increase in the demand for diesel catalysts allows for 8% growth of the division. The demand for power plant catalysts in Europe and the USA is developing positively. Business in China declined sharply in the first quarter, as the market is reorienting after the initial boom phase.
The Division for Wholesale Plumbing and Heating products (SHT, Sanitär- und Heizungsprodukte) achieved a growth of 4% in a predominantly flat market, still supported by the positive trend in the private rehabilitation business.
The issuance of new corporate bonds for May 2011 is being sought because of the favorable conditions in the capital market for corporate bonds as well as the generally expected increase in interest rates.