FriedlNews Study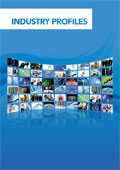 Article Tools
Still Capital Requirement at Kommunalkredit
Published: February 7, 2012; 18:52 · (FriedlNews)
The "bad bank" of the nationalized Austrian bank, KA Finanz, receives € 190m by the Austrian state. Moreover, another € 600m are needed in the first half of 2012.
The nationalized bank Kommunalkredit faces persisting problems. Due to the write-off of Greek sovereign bonds, the bank recorded high losses in 2011. For 2011, the bank will again record substantial losses. In the first nine months of 2011, Kommunalkredit could achieve a neutral result at least. Though, Greek sovereign bonds had to be written-off in the last quarter of 2011.
As a result, losses will amount to € 100 to € 150m. Kommunalkredit´s exposure in Greek sovereign bonds total € 230m. Before 2011, only € 31m were written off. In order to prevent further write-offs in its balance sheet for 2011, KA Finanz receives a grant by the Austrian state worth € 190m.
In addition, KA Finanz could obtain an allowance in order to retain the tier-1 capital ratio at 7.0%. The exact amount is not known. Market observers expect the allowance to total € 600m. The Austrian Ministry of Finance underlines that provisions have been built already in 2011.
Besides that, the sale process of Kommunalkredit starts. First, an investment bank is being searched. In March, the public holding company Fimbag will decide over an appropriate joint lead manager. However, the sale will be finished in the second half of 2012.
For the Austrian state, the timing is not optimal at all. Nevertheless, the Commission of the EU told the Austrian government to conclude the sale by the end of 2012. In 2008, the bank was nationalized. The closing must take place until June 2013.