FriedlNews Study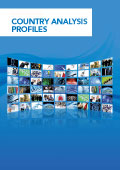 Article Tools
Orange Sale: EU Commission is Concerned too
Published: June 29, 2012; 18:54 · (FriedlNews)
After the Austrian Federal Competition Authority (BWB) expressed its concerns about the acquisition of Orange by Hutchison Austria, the EU Commission announces to deepen its examination.
Not only the Austria Federal Competition Authority (BWB) is in doubt. Also the EU-Commission considers the deal between Orange, Hutchison and Telekom Austria as problematic. The Commission wants to prevent that the merger brings a rise in costs for customers.
The Competition Commission, the supervisory organ of BWB, fears negative consequences for the domestic competition. Hence, the Austrian Federal Competition Authority (BWB) is asked to examine the deal thoroughly. Market insiders report that this indicates that BWB may decline the deal.
Last winter, the buyer Hutchison and the owners of Orange agreed on a sale price of € 1.4bn. At the beginning of May, Hutchison filed for the takeover of Orange Austria. Orange Austria is owned by Télécom France (35%) and Mid European Partners (65%).
What is more, Hutchison will cede the discount brand "Yesss!" including its frequencies and its radio stations to the market leader Telekom Austria. Telekom Austria will pay about € 380m to Hutchison. Hence, the net price for Orange Austria amounts to € 1.0bn. Telekom Austria would take over about 750,000 customers.
At the moment, Telekom Austria serves 5.18 million customers. The second-biggest operator has 3,88 million customers. 1.57 million customers would switch from Orange to Hutchison, which currently serves 1.2 million customers in Austria. Together with the discount brand "Yesss!", orange still has 2.31 million customers.
A market research by the Commission has confirmed that the merger between Orange and Hutchison may cause severe problems for the customers. Commissioner Joaquin Almunia explained that the merger would reduce the number of operators from four to three. "Thus, the Commission must secure that customers face higher prices."
Hutchison Austria opposes to Almunia´s statment. "The common enterprise will bring significant advantages fort he customers and the market." Hutchinson Austria´s CEO Jan Trionow: "The decision of the EU Commission does not mean anything fort he final outcome oft he proceedings."