FriedlNews Study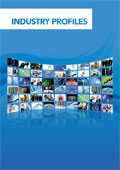 Article Tools
Optimism at Austrian Automobile Industry
Published: December 27, 2011; 19:44 · (FriedlNews)
In spite of a weak economic outlook for 2012, Austrian automobile industry enterprises expect a good year.
According to industry experts, the boom of the automotive industry comes to an end. The German automobile industry worries about the euro-crisis and a possible credit-crunch. However, Austrian component suppliers, importers and leasing companies are more easy-going.
The Austrian car leasing industry expects that the current market situation will continue. For 2012, a similar picture is seen as in 2011: about a third of all readmissions and about 60% of all business cars are financed through leasing. In the business segment, even a further rise is seen as probable.
The importing industry expects about 320,000 to 330,000 readmissions. This would be the level of 2010. "We observe that people tend to invest instead of save. Business customers invest massively. We are optimistic for 2012.", Christan Pesau from the automobile importing industry says.
The automotive component supplier Miba sees potential refinancing problems for consumers and enterprises. However, this would not apply for Miba. The order books are full, the company says. The competitor AVL intends to grow further, instead of difficult forecasts. The component supplier Frauenthal recognizes a flattening of the boom: "In central Europe, we see a reduction in orders between 5% and 15%. However, a similar downturn like in 2009 is not seen.