FriedlNews Study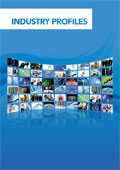 Article Tools
OMV Starts Operations in Tunisia
Published: April 27, 2011; 08:22 · (FriedlNews)
El-Badr-5 is the first OMV operated production well to go into operation with a production of 1,500 boe/d. Durra production concession has been granted. Both assets were part of the Pioneer portfolio acquired earlier this year.
OMV took over the operation of the Cherouq production concession on February 18, 2011 as part of the Pioneer acquisition. El-Badr-5, currently producing 1,500 boe/d is the first well that was tied into the Cherouq facilities under OMV.
Furthermore the Tunisian Minister of Industry and Technology granted the production rights to the 40 km² Durra concession to OMV Anaguid Ltd. (formerly Pioneer Natural Resources Anaguid Ltd.) and its partners Medco Tunisia Anaguid and ETAP. The rights to the concession have been granted for 30 years and will enable OMV to start producing from two fields from existing exploration discoveries in the Anaguid block. In order to accelerate production of the Mona and Durra fields, OMV will install temporary production facilities, which are expected to come into operation during the second quarter 2011.
Jaap Huijskes, member of the OMV Executive Board responsible for Exploration and Production (E&P), stated: "The acquisition of the Pioneer assets in Tunisia has enabled us to meet our strategic objective to substantially increase our production and strengthen our presence in Tunisia. We look forward to further enhance synergy effects."
In 2010, OMV's oil and gas production was 318,000 boe/d and its proven reserves were about 1.15 bn boe at year-end. In its core countries in Romania and Austria, OMV is focusing on reducing the natural decline and on enhancing the recovery rates from mature fields. Future growth is expected to come via new field developments, exploration and acquisitions internationally. OMV intends to grow the existing portfolio to and beyond critical mass, on a production per country basis, and is looking to find new growth areas within the Caspian, Middle East and North Africa regions where OMV can leverage on its existing E&P exposure.
OMV became active in Tunisia in the early 1970s. The acquisition of the international E&P activities of Preussag in 2003 gave OMV access to several oil fields in the southeast of the country. In 2011, OMV significantly strengthened its position by acquiring Pioneer's Tunisian E&P business that complements very well OMV's existing south Tunisian assets, Jenein Sud and Nawara. OMV currently has interests in six exploration permits and holds nine production concessions in Tunisia. Production in Tunisia reached 6,500 boe/d in 2010.
With Group sales of EUR 23.32 bn and a workforce of 31,398 employees in 2010, OMV Aktiengesellschaft is one of Austria's largest listed industrial companies. In Exploration and Production, OMV is active in two core countries Romania and Austria and holds a balanced international portfolio. OMV had proven oil and gas reserves of approximately 1.15 bn boe as of year-end 2010 and a production of around 318,000 boe/d in 2010. In Gas and Power, OMV sold approximately 18 bcm of gas in 2010. In Refining and Marketing, OMV has an annual refining capacity of 25.8 mn t and as of year-end 2010 approximately 4,800 filling stations in 13 countries including Turkey. In Austria, OMV operates a 2,000 km long gas pipeline network with a marketed capacity of around 89 bcm in 2010. With a trading volume of around 34 bcm in 2010, OMV's gas trading platform, the Central European Gas Hub, is amongst the most important hubs in Continental Europe. OMV further strengthened its position through the ownership of a 97% stake in Petrol Ofisi, Turkey's leading company in the retail and commercial business.