FriedlNews Study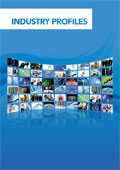 Article Tools
OMV: No Withdrawal from Germany
Published: July 19, 2012; 19:40 · (FriedlNews)
The Austrian oil company and petrol station operator will not sell the petrol station business in Germany. By contrast, the downsizing program in the SEE region and in the Czech Republic will be continued.
OMV´s CEO Gerhard Roiss rejected rumors on a potential withdrawal from Germany. The petrol station network in Germany should not be sold, he explained. OMV will stay there. "We have no other plans at the moment." Roiss commented. OMV operates 325 petrol stations in Germany. Most of them are located in the state of Bavaria. The rumors occured after analysts considered that OMV may downsize the petrol station business. In its last strategy paper, OMV underlined to focuse on the upstream segment.
In the Czech Republic, OMV is still the second biggest supplier. OMV plans to sell 220 petrol stations there. In 2010, OMV sold already 56 petrol stations located in Germany to a German subsidiary of the Polish PKN. According to "Poslovni dnevnik" OMV could realize proceeds of € 130 to € 160m. In Croatia and in Bosnia, potential buyers seem to show interest in OMV´s petrol station business.
The reason behind the downsizing strategy is that OMV needs € 1.0bn until 2014 in order to strengthen the gas business. Also in the refining segment, sales are planned. A detailed sale plan has not been published. Operations in the Czech Republic, Slovakia, Italy, Bulgaria, Bosnia and Hungary could be downsized. "We have to verify if the revenues in a series of countries justifies our presence there.", OMV´s CEO Gerhard Roiss stated already last year.
In Turkey, OMV faces severe problems, however. The High Court of Administration stopped the construction of the gas power plan in Samsun. OMV underlined to have fulfilled all legal requirements. The Court will check environmental concerns. In total, the investment has a size of € 600m. Up to 3% of the Turkish energy demand may be covered.