FriedlNews Study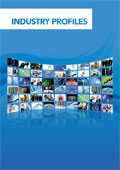 Article Tools
OMV: No Increase in Share on Petrom
Published: April 27, 2011; 06:20 · (FriedlNews)
The Austrian energy company OMV will not participate in OMV Petrom secondary public offering.
The Romanian state intends to sell a 9.84% stake of OMV Petrom via the stock exchange. OMV, as owner of a 51% stake in OMV Petrom, decided not to take part in this process, i.e. not to submit a bid for the available stake
OMV, an Austrian energy Group operating in Central and Southeastern Europe, announced its decision not to participate in the OMV Petrom S.A. secondary public offering which is expected to happen in the coming months. The Ministry of Economy, Trade and Business Environment, which is acting on behalf of the Romanian state, has the plan to sell a 9.84% stake via the Bucharest Stock Exchange.
As a 51% owner of OMV Petrom S.A., OMV has already control of the company and an increase in the stake would therefore not change the level of influence in decision making.
Gerhard Roiss, CEO and Chairman of the Executive Board of OMV, stated: "While our investment in Petrom has proven to be a very successful one and makes us a very satisfied investor, we decided not to make an offer for the 9.84% stake in the upcoming secondary offering. Petrom is in excellent shape and definitely a highly attractive investment. We are looking forward to more liquidity on the Bucharest Stock Exchange and an increased interest of institutional and retail investors in the Romanian capital market." The Secondary public offering (SPO) should boost attractivity of OMV Petrom stock by significantly increasing the size of free float of the share at the Bucharest Stock Exchange.
With Group sales of EUR 23.32 bn and a workforce of 31,398 employees in 2010, OMV Aktiengesellschaft is one of Austria's largest listed industrial companies. In Exploration and Production, OMV is active in two core countries Romania and Austria and holds a balanced international portfolio. OMV had proven oil and gas reserves of approximately 1.15 bn boe as of year-end 2010 and a production of around 318,000 boe/d in 2010. In Gas and Power, OMV sold approximately 18 bcm of gas in 2010. In Refining and Marketing, OMV has an annual refining capacity of 25.8 mn t and as of year-end 2010 approximately 4,800 filling stations in 13 countries including Turkey. In Austria, OMV operates a 2,000 km long gas pipeline network with a marketed capacity of around 89 bcm in 2010. With a trading volume of around 34 bcm in 2010, OMV's gas trading platform, the Central European Gas Hub, is amongst the most important hubs in Continental Europe. OMV further strengthened its position through the ownership of a 97% stake in Petrol Ofisi.