FriedlNews Study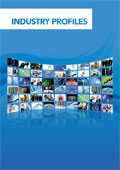 Article Tools
OMV Closes Acquisition of Pioneer's Subsidiaries in Tunisia
Published: February 19, 2011; 00:10 · (FriedlNews)
OMV paid $ 800m plus $ 39.3m working capital and remains committed to maintaining a strong investment grade
Today, OMV, through its fully owned subsidiary OMV (Tunesien) Production GmbH, completed the acquisition of 100% of the entire issued share capital of Pioneer Natural Resources Tunisia Ltd. and Pioneer Natural Resources Anaguid Ltd. (together "Pioneer Tunisia") from Pioneer Natural Resources, an independent US oil and gas company. The transaction was aligned with the Tunisian government.
OMV has paid $ 800m as purchase price plus $ 39.3m as working capital which has been adjusted for $ 37.0m of dividends distributed to, and $ 10.6m of capital contributions made by the seller between signing and closing. The working capital amount will be finally adjusted based on the 2010 audited financial statements, which are expected in Q1/11.
The pre-emption right regarding the Anaguid interest has not been exercised by the joint venture partner. OMV therefore also acquired the rights in the Anaguid exploration permit and the Mona/Durra production concession.
From a strategic point of view, the acquired acreage offers considerable exploration upside and complements OMV's existing south Tunisian assets, Jenein Sud and Nawara, very well. With closing of the transaction, OMV doubles its daily production in Tunisia, totalling above 10,000 boe and will benefit from immediate realization of operational synergies. Both OMV's and Pioneer Tunisia's operations were maintained throughout the recent weeks and their staff were actively pursuing transition activities. This acquisition underlines OMV's view on the potential in the South and our long-term commitment to the country.
The transaction consideration has been funded with existing cash and committed credit lines. OMV remains committed to strict capital discipline and retains the clear objective of maintaining a strong investment grade credit rating.
With Group sales of € 17.92bn and a workforce of 34,676 employees in 2009, OMV Aktiengesellschaft is one of Austria's largest listed industrial companies. OMV is active in Refining & Marketing (R&M) in 13 countries. In Exploration & Production (E&P) OMV is active in 16 countries on four continents. In Gas & Power (G&P) OMV sells approximately 13 bcm gas per year. Through its 2,000 km long gas pipeline network in Austria G&P transports approximately 75 bcm gas annually. OMV's Central European Gas Hub is with around 23 bcm annual trading volume one of the most important gas hubs in Continental Europe.
OMV is an energy Group in the European growth belt with oil and gas reserves of approximately 1.19 bn boe, daily production of around 316,000 boe in Q3/10 and an annual refining capacity of approximately 26 mn t. OMV now has 2,310 filling stations as of Q3/10. The market share of the group in the R&M business segment in the Danube Region is now 20%.
OMV further strengthened its leading position in the European growth belt through the acquisition of a majority stake in Petrol Ofisi, Turkey's leading company in the retail and commercial business.
Under its 3plus strategy, OMV combines the strengths of its E&P, G&P and R&M business units in order to ensure that it provides the best possible supply service to its three core markets of Central and Eastern Europe, Southeast Europe and Turkey. OMV uses the synergies that result from the combination of these strengths to extend its supply chain from oil and gas through to electricity and eventually renewable energy.