FriedlNews Study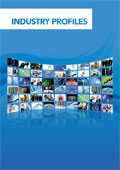 Article Tools
OMV Buys 500,000 Barrels of Condensate in Libya
Published: September 22, 2011; 11:11 · (FriedlNews)
It is the first supply from the war-torn country for the Austrian oil and gas group since March.
OMV announced the purchase of 500,000 barrels of condensate from Libya. The first delivery of supplies after the civil war in the country will be made by ship in the next days, a company spokesman stated. Condensates are used for fuel production.
OMV has not yet announced at what time the group's own production in Libya will be taken up again. According to a spokesperson, a restart in the current year will most likely not be possible, however.
Libya was OMV's third most important country in terms of production before the start of the civil war. It accounted for 10% of the group's total production or 33,000 barrels a day. Since March the Austrian energy group has not received any supplies from Libya. OMV's plants in the North African country have been damaged during the war.
The group is currently in talks with the Libyan National Transitional Council which has already signaled that existing contracts might remain in place.