FriedlNews Study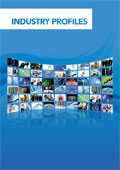 Article Tools
OMV Board Member Werner Auli to Leave Executive Board
Published: September 19, 2011; 18:00 · (FriedlNews)
After nearly 25 years of active service at the Austrian oil and gas company OMV, Werner Auli will be stepping down as a member of the Executive Board due to health reasons at the end of 2011
Werner Auli (51), member of the OMV Executive Board responsible for Gas and Power, will be stepping down on health reasons at the end of this year. "I have thought long and hard about this step. Taking this decision has not been easy for me. The business segment I run, Gas and Power, plays a major part in my life, but so does my health and so ultimately and also in the interest of my family I give priority to my well-being. I will therefore arrange for an orderly handover of the segment I run at the end of this year," he said.
A long-serving member of the Executive Board, Werner Auli launched many of the Group's gas projects. Austria has gradually become one of the largest natural gas hubs in Europe, with a major position in trading, transportation and storage.
The company has also moved further along the gas value chain into power generation. The first 860 MW combined-cycle gas plant, in Brazi, Romania, is going into operation this year and another will follow in 2012 in Turkey. Werner Auli was further responsible for setting up a new and strategically essential electricity trading division that is now coming to fruition and processing the company's first trades.
He was also the driving force behind the Nabucco gas pipeline project. "Nabucco is a truly complex project calling for endurance and great persistence in the numerous and intensive negotiations, but it is also a major logistics project. Not just for us as a company, but for Europe," he says. As Chairman of the Nabucco steering committee, Werner Auli will continue to work actively on this important pipeline project and bring it to the stage where a final decision is taken on investment and construction.
His success can also be measured in figures. The EBIT of the business segment Gas and Power has more than tripled to € 277m during his tenure.
Markus Beyrer, Chief Executive Officer of OIAG stated: " Werner Auli has had a decisive impact on the business segment Gas and Power. Thanks to him, it has become a strategically important business area for OMV with great growth potential. He has laid the foundations for further profitable growth. In the name of the Supervisory Board, I want to thank him explicitly for his achievements."