FriedlNews Study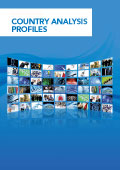 Article Tools
Oil Production Declined in Austria
Published: February 16, 2011; 00:34 · (FriedlNews)
Domestic oil production fell last year by 3.3% to 965,112 tons. Gas production increased however.
Production of crude oil went down by 3.3% in 2010 after the previous year's growth. These are the results published by the Geologische Bundesanstalt (Geological Survey of Austria). Natural gas production, however, rose by 7.8% and reached a production volume of 1,704bn cubic meters. OMV is the market leader with 87%, the rest is produced by the Lower Austrian EVN subsidiary RAG.
OMV produced almost 840,000 tons last year, a decrease of 4%. The volume of RAG was just below 126,000 an increase of 1.6%.
In gas production, OMV increased by 10.2% to 1,479bn cubic meters, while RAG registered a decline of 5.6% and produced 226m cubic meters of gas.
The two producing regions of Austria are the Vienna Basin and the foothills of the Alps in Salzburg, Upper Austria and Lower Austria. Gas production in the Vienna Basin increased by 9.1% to 1,371bn cubic meters, while an increase of 2.9% was recorded in the foothills of the Alps, accounting for 334m cubic meters. Oil production in the Vienna basin was 858,000 tons (-4.4%), and in the foothills of the Alps 107,000 tons (+6.1%).
Domestic gas production covers around 19% of the demand.