FriedlNews Study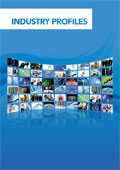 Article Tools
ÖIAG: No Solution in Sight
Published: June 28, 2012; 19:32 · (FriedlNews)
Today, the supervisory board of the Austrian Industrial Holding (ÖIAG) had a meeting. A clear strategy will not be found anyway.
The governing parties SPÖ and ÖVP have a fundamentally different strategy for ÖIAG. SPÖ plans to dissolve ÖIAG and to put the three remaining interests to the Ministry of Finance.
By contrast, ÖVP pushes for further privatizations. Even more, Finance Minister Maria Fekter plans to enlarge ÖIAG´s portfolio by the energy group Verbund, ÖBB (Austrian Railways) and Asfinag (Austrian Highway Funding Company). Only ÖVP´s Minister of Economics Reinhold Mitterlehner opposes to Fekter´s plan. He wants to keep the Verbund stake in his Ministry.
The supervisory board member Leopold Abraham warned to make decisions which may be regretted later. "ÖIAG must not be resolved or attached to something else." Abraham said and refered to the entry of the Mexican investor Slim at Telekom Austria. "It will turn out wheter Slim is a white knight or not." Slim, who will hold about 27% in Telekom Austria soon, is said to plan to acquire further shares. As the free float currently reaches about 45%, Slim´s prospects to take over Telekom Austria are not bad.
Abraham called for a "clear commitment to Telekom Austria" and a legally fixed blocking minority. In order to prevent hostile takeovers, it would be necessary to create legal possibilities to buy further shares by ÖIAG.
After ÖIAG´s CEO Markus Beyrer recently announced to resign, new insecurities occured. Abraham called the Austrian government to act and to support ÖIAG´s enterprises. "We must prevent a privatization by all means." Abraham concluded.