FriedlNews Study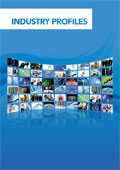 Article Tools
Oettinger Expects Succesful Contracts Over Gas Deliveries
Published: February 8, 2012; 13:12 · (FriedlNews)
The EU-Commissioner for Energy, Günther Oettinger, anticipates that Azerbaijan will close contracts over natural gas deliveries within the coming months.
Oettinger is optimistic that Europe´s gas provision will become more independent from Russia. "There will be gas delieveries from Azerbaijan." Over the next two or three months, the final contracts should be concluded. Whether Nabucco, in which Austrian OMV is engaged, will be successful, is not clear. Oettinger: "This is an issue of investors and the gas field owners. I can live with every pipeline."
The operators of the Shah-Deniz gas field in Azerbaijan, BP and the Norwegian Statoil, announced that the decision is scheduled for March. Besides Nabucco, three other international gas pipeline consortiums have applied. Gas from Azerbaijan would be the first non-Russian sources for the EU.
Europe wants to prevent further gas shortages and become more independent from Russian gas.
Besides OMV, the German RWE, Hungarian MOL, Romanian Transgaz, Bulgarian Energy Holding and Turkish Botas are engaged in Nabucco. Costs could total € 12bn to € 15bn, which is substantially more than the initially forecasted costs of € 7.9bn.". The route of 4000 kilometers ranges from Turkey via South Eastern Europe to Austria. Besides Nabucco, the Turkish/Greek/Italian ITGI and the Trans-Adriatic Pipeline (TAP) applied for the access to the Shah-Deniz-II gas field.