FriedlNews Study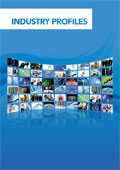 Article Tools
ÖBB-CEO Kern Reconstructs Freight Division
Published: November 26, 2010; 14:45 · (FriedlNews)
After the decisions made about personnel, Kern wants to make the freight division profitable again. The group's CEO has accorded himself three years for the process.
The departure of management of ÖBB's freight division Rail Cargo Austria (RCA), has been decided on. Friedrich Macher and Günther Riessland will resign. Interim the group's CEO himself, Christian Kern, will take over the leading role at RCA.
Political party calculations have not been given any consideration for the decision. Kern states that he has asked none of the parties for permission. The reason is the lack of a restructuring plan for RCA, despite repeated requests. RCA is deeply in deficit. In addition to operating losses for about € 75 million, the Hungarian subsidiary RCH has to be devaluated. Kern therefore decided to present a reorganization plan for RCA himself.
The reorganization concept is essential, the railway has to record again profits so as to avoid being discredited publicly as a permanent subsidy recipient. Staff reductions will initially be costly, stressed Kern. In Hungary, 1,000 employees will be laid off; in Austria, the number of leased workers will fall. Some freight business areas will also have to be closed down. In addition, the number of loading points shall be reduced from 540 to 460. A decline in the market share of the transported volume will therefore be unavoidable. But by 2013, RCA should be able to record profits again.
To re-create value, the State as owner will also have provide support. A capital increase of 400 million euro is necessary; discussions with the Minister of Finance are to follow.