FriedlNews Study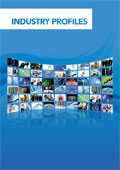 Article Tools
Nowotny Wants Bank License for ESM
Published: July 26, 2012; 15:25 · (FriedlNews)
The governor of OeNB (Austrian Central Bank) Ewald Nowotny told the news agency Bloomberg that there would be some good reasons for this solution.
"But there are other arguments, I think this is an ongoing discussion." Nowotny said. At the moment, the Council oft the European Central Bank does not specifically debate on this proposal. At last, ECB recejected granting a license to the ESM. This would allow ESM to refinance at ECB.
Austria´s guarantees will amount to € 17.3bn. Furthermore, Austria´s contributions in cash come at € 2.2bn. In total, ESM´s size comes at € 700bn. A banking license would multiply ESM´s funds. There are severe concerns that the size of ESM would not be sufficient otherwise. Spain and Italy cannot be rescued by the ESM, analysts say. The ESM would be desparately overstretched with Spain or Italy.
However, this model would be an indirect violation of the no-bail-out clause. Initially, ESM should have started in July. Due to the outstanding decision of the German Constitutional Court, the set-up is expected to take place in autumn.
Grant Lewis at Daiwa Capital Markets Europe comments that this is Nowotny´s personal view. Such a decision would be very unlikely as Germany and ECB would oppose to such a plan. Moreover, the financial markets will soon focus on the incapacity of ESM to bail out Italy and Spain.