FriedlNews Study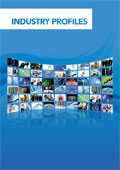 Article Tools
Nowotny Pleads for Euro-Bonds
Published: December 6, 2010; 21:21 · (FriedlNews)
The governor of the Austrian National Bank, Ewald Nowotny, is for the introduction of euro-bonds. Germany's resistance is pre-programmed.
The governor of the National Bank, Ewald Nowotny, is not alone with his proposal that the EU should issue bonds. The Chairman of the Euro-countries, Jean-Claude Juncker, Commission President José Manuel Barroso and Italian Finance Minister Giulio Tremonti are part of the supporters of the idea. The German Chancellor, Angela Merkel, is however absolutely against the proposal.
Nowotny recalls from his time at the European Investment Bank that the Chinese had repeatedly asked for a broad-based loan, not just a German or French one. In addition, a European bond market would be much more comprehensive and liquid.
Money could be collected still this year from large and small investors, according to Juncker's opinion. A debt agency could be set up very fast. The concept would be to issue common bonds ("Blue Bonds") for up to 60% of the economic output. Any debts incurred above this, would be classified as "Red Bonds".
Heavily indebted euro-countries could finance themselves more conveniently than currently with the euro-bonds, maintaining a good credit rating. Financial problems of single countries would hardly affect the euro-bond. Conversely, governments with more stable finances, such as Germany and Austria would pay higher interest. Opponents argue, that EU law does not allow this kind of bonds. And finally, incentives for budget consolidation will be lost by this.