FriedlNews Study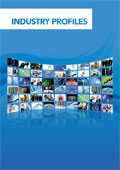 Article Tools
Nowotny: "Germany Has Key Function"
Published: July 18, 2012; 20:00 · (FriedlNews)
The governor of OeNB (Austrian Central Bank) is against forced loans in Austria. Regarding Eurobonds, Germany as Europe´s biggest economy would have the key function.
Last week, the German Institute of Economic Research (DIW) suggested that wealthy individuals should be obliged to purchase sovereign bonds. Up to 10% of the individual wealth should help to bear the high public debt. Persons with assets worth more than € 250,000 should be affected. Nowotny rejects the idea of forced loans.  In problem countries such as Greece, it would be a political question how rich persons participate in the restructuring program. However, for other countries this is not an issue, Nowotny says in an interview with the Austrian newspaper "Standard".
Also Finance Minister Maria Fekter opposes to that idea: "I want to keep wealthy persons in Austria in order to taxt hem. I do not want to expel them from Austria."Moreover, Fekter underlined that such an idea would not be necessary in Austria.
Nowotny, who is in favor of introducing Eurobonds, thinks that this is a political decision. The key function has Germany, the governor stated. "The Germans are very critical and cautious. It would be dangerous to implement policies, which are not supported by Germany. Without the German effort, the project of the common currency is not sustainable." German concerns should be taken serious, Nowotny added. "There is no solution against Germany. This is highly relevant for Austria."