FriedlNews Study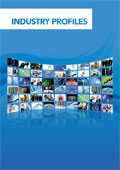 Article Tools
Non-Perfoming Loans on the Rise in Austria
Published: August 16, 2012; 16:48 · (FriedlNews)
In the last three years, the size of non-performing loans held by Austrian banks has doubled. At the end of 2011, the NPL volume stood at € 18bn.
According to a study of PwC, Austrian non-performing loans are growing substantially. Nevertheless, Austria is fully in line with the European trend. In 2008, the NPL volume was € 0.5bn in Europe. At the end of last year, the NPL size grew up to € 1.05bn. Last year, the volume of NPL was up by 6% in Austria.
The CESEE region could hold the NPL volume relatively stable. The highest NPL volumes were registered in Germany (196bn), the U.K. (€ 172bn), Spain (€ 136bn), Ireland (€ 119bn) and Italy (€ 107bn). These five countries record almost 70% of the European NPL level.
In Russia, NPL were up by € 1.0bn to 26bn. In Turkey, NPL decreased from € 10.0bn in 2010 to € 8.0bn last year. In 2008, the Turkish NPL volume came at € 7.0bn.
In Poland, the NPL volume did not rise further. Last year, NPL totaled € 15bn. However, the Polish NPL volume grew by € 6.0bn since 2008.
Hungarian banks recorded an NPL volume of € 7.0bn last year, after € 5.0bn in 2010 and € 2.0bn in 2008. In Romania, a moderate growth of € 1.0bn to € 6.0bn was observed.
PwC forecasts that the European banking industry intends to reduce non-core assets further. Until the end of the year, PwC expects M&A transactions in the European banking industry to reach € 50bn. At the moment, liquid assets for such transactions come at € 65bn.