FriedlNews Study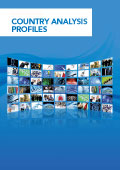 Article Tools
New Order in Poland for Kapsch CarrierCom
Published: January 28, 2011; 00:38 · (FriedlNews)
Kapsch CarrierCom has won the next large order for the deployment of a digital train radio system.
PKP/PLK, the Polish rail infrastructure company, chose Kapsch CarrierCom as a partner for its first GSM-R pilot project. The leading system integrator will deploy GSM-R base stations and additional data transmission equipment on an 84 km railway section. The order value is around € 11m, (44.2m Polish Zloty).
"We are delighted about this order in Poland, which provides us an excellent opportunity for future follow-on orders. Additionally, this pilot is a route on which the ERTMS (ETCS and GSM-R) system will be jointly tested for the first time in Poland. Poland, measured in total kilometres of railway track, disposes of one of the largest railway infrastructure networks in Europe. The Polish railway plans to convert its railway network gradually to GSM-R. Due to our long-term expertise and high level of innovation, we are clearly the right partner for this project", said Horst Kaufmann, Kapsch CarrierCom's Vice President GSM-R Sales for CEE.
In addition to the deployment of GSM-R base stations on this 84 km railway section in Lower Silesia, the order includes a redundant core network in Warsaw and Poznan as the basis for the further network extensions. The Polish railway plans to expand its network gradually and to rollout GSM-R across the country after the completion of the pilot project. GSM-R systems standardise and simplify railway communication across national borders.
According to Kapsch the use of a uniform GSM-R system, international freight and passenger trains require only one communication system on board, which provides a number of complementary applications to optimise railway communication. Consequently, trains can move faster and more often on any given route.
"The international recognition of our GSM-R systems has recently been impressively demonstrated. The Lithuanian railway, Lietuvos Geležinkeliai, received the 'Product of the Year Award' for their GSM-R system installed by Kapsch CarrierCom. In addition to Austria, Lithuania is one of the first countries worldwide, which has migrated to the new R4 technology. As a market and innovation leader, we ensure that our customers are true pioneers", says Horst Kaufmann who is delighted about this award.
Kapsch CarrierCom AG is a global manufacturer and independent system integrator of telecommunication solutions for railway operators and providers of fixed, mobile, transportation and access networks. In addition to applications and services for next generation networks and innovative OSS/BSS solutions Kapsch CarrierCom provides an end-to-end service spectrum: from consulting, design and product development, installation and integration, to maintenance and support, as well as the operation of complete networks.
Kapsch CarrierCom develops and sells products such as its own service delivery framework with convergent centrex, fraud management systems, as well as the business & service assurance system DataXtender. Among others, Kapsch CarrierCom's customer list includes service providers such as Bouygues Telecom (France), Chunghwa Telecom (Taiwan) and the companies of the Telekom Austria Group. Railway operators in important markets such as France also rely on Kapsch CarrierCom as does the operator of the largest GSM-R network in the world in Germany. Kapsch CarrierCom - a company of the Kapsch Group - maintains its headquarters facilities in Vienna, Austria.