FriedlNews Study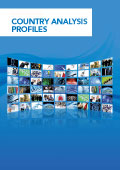 Article Tools
New Equities at Budapest Stock Exchange
Published: June 13, 2012; 13:39 · (FriedlNews)
The 23 largest and most liquid European equities from 6 countries and 15 various industries will be available in forints via Hungarian exchange members.
In addition to the 20 existing European blue-chip shares, securities from three new foreign issuers – Adidas, Lufthansa and Linde – will be registered on 11 June 2012 and become tradable on the BÉTa Market. OTP Bank Nyrt. will support the trading of the new shares through market making, and will provide continuous liquidity to investors using  narrow bid-ask spread.
OTP Bank Nyrt. began its market making activity in May 2012 on the BÉTa Market offering the opportunity to trade in European blue chips, increasing the number of market makers on BSE's alternative market – together with Erste Investment Ltd. - to two. They provide continuous bids and offers in the shares' order books, contributing to the liquidity of the market and the reduction of trading costs.
In addition to the new foreign equities to be introduced, OTP Bank Nyrt.'s market making activity will be extended to the securities of three companies already listed on the BÉTa Market: Commerz, Daimler and Siemens.
As Róbert Barlai, Managing Director of OTP Bank Nyrt., remarked in connection with the listing of the new products and the bank's extensive market making activity, "OTP Bank and its Treasury business are committed to promoting the development of the domestic capital market. The launch of our market making activity on the BÉTa Market is an important step in this business strategy. We want to introduce new products or increase the liquidity of existing ones to help further expand the range of domestic investors."
BÉTa Piac ("BÉTa Market", "BÉT" being the Hungarian abbreviation for the Budapest Stock Exchange) provides access in Hungarian forints to the shares of numerous European large companies issued in foreign currencies, without currency exchange costs. Keler Ltd. settles the transactions made on BÉTa Piac, guaranteed by Keler CCP Ltd., in a similar manner to on the cash equity market of the Hungarian Stock Exchange (BSE). From 1 January 2012, foreign shares purchased on the BÉTa Market can also be deposited in long-term investment accounts (TBSZ) that offer low tax rates. There are also futures products available at the BSE for the 10 foreign equities with the largest turnover, providing investors with an opportunity to take leveraged positions.