FriedlNews Study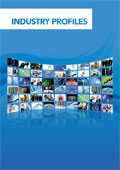 Article Tools
New Chairman for Intercell's Supervisory Board
Published: December 30, 2011; 10:16 · (FriedlNews)
Thomas Szucs succeeds Michael Gréco who remains on the Supervisory Board of the Austrian pharmaceutical company.
Intercell AG today announced that Thomas Szucs has been elected chairman of Intercell's Supervisory Board. He takes over the function from Michel Gréco, who resigned from the role but still remains a member of the Supervisory Board.
The new chairman Thomas Szucs has served as a member of Intercell's Supervisory Board since June 2011. He gained extensive experience in the pharmaceutical and healthcare sector through several previous positions in acknowledged organizations and companies. In his new role he will work with the other Supervisory Board members to support the company in its business and scientific strategic planning.
"The election to chairman is a great honor for me. I am looking forward to working on the future success of the company, together with my fellow Supervisory Board colleagues and the Management of Intercell. I want to thank Michel Gréco for his great achievements in building this exciting company", stated Thomas Szucs.
The Supervisory Board of Intercell now includes the following members: Thomas Szucs (Chairman), Ernst-Günter Afting (Vice-chairman), Michel Gréco, Alexander von Gabain, James Sulat and Hans Wigzell.
The Board of Directors would like to take this opportunity to thank Michel Gréco, who chaired Intercell's Supervisory Board for more than five years, for his dedication and commitment to the company.
"It has been a privilege to work with my fellow Supervisory Board members and with an outstanding group of professionals in the Management Board. I trust that Thomas Szucs will lead the company into a new era of success", said Michel Gréco.