FriedlNews Study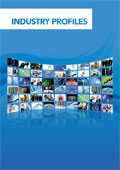 Article Tools
Nabucco "Not Essential" for EU
Published: June 22, 2012; 19:32 · (FriedlNews)
For the EU Commissioner Günther Oettinger, it is not important which pipeline ships natural gas to Europe.
In an interview with the Austrian newspaper "Standard", the Commissioner Oettinger underlined the importance of further gas sources. The Nabucco project would not be essential, he indicated.
Accoding to Oettinger, the diversification of the gas supply for Europe is crucial. The Commissioner is convinced of the strategic importance of the Caspian gas for Europe. "Our aim ist he opening oft he Southern corridor. This means that we want gas from other sources. We want to extend our main suppliers Russia, Norway, Quatar by one further source."
In the future, also gas from Turkmenistan and Iraq are conceivable. "The name oft he project is not important. It is about the natural gas. It is about the opportunity to ship natural gas from the Caspian region to Southern Europe."
Oettinger stresses that the pipeline should end in Vienna. "Vienna is the gas hub in Europe." There may be other side-pipelines, like from Greece to Italy, Oettinger adds. "As a result, we went the gas to be shipped from the Caspian region via Georgia, Turkey, Bulgaria, Romania and Hungary to Austria. From there, the gas should be delivered to Southern and Northern Europe."
Oettinger explains that Nabucco is a big project, which would not get enough natural gas at the beginning. Other projects would be cheaper, Oettinger says. The final decision should be taken in the next three weeks, Oettinger concludes.