FriedlNews Study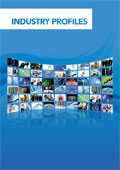 Article Tools
"Nabucco Is Still an Option"
Published: May 29, 2012; 16:36 · (FriedlNews)
Elshad Nassirov, Vice-Chairman oft he Azerbaijani gas company Socar, argues that BP´s statement about Nabucco was premature.
Last week, British Petroleum declared that the classic Nabucco pipeline from the Georgian-Turkish border to Austria would be dead. BP is one of seven members of the Shah Deniz consortium in Azerbaijan which grants natural gas contingencies to the pipeline operators.
Nassirov said to have informed BP not to agree on this statement. "BP apologized and classified the statement as private opinion. BP does not solely decide about the pipeline."
The executive at Socar admitted that it would not be easy to decide about a $ 45bn investment. "For us, Nabucco is still an option. The Trans-Anatolian Pipeline (Tanap) is only a concept for the time being."
For several months, OMV initiated the light-version "Nabucco West", which would cut the pipeline´s length from 3,300 km to 1,300km. "Nabucco West" starts at the Bulgarian-Turkish border and would cooperate with Tanap.
Nassirov explains that there is still no agreement with Turkey regarding Tanap. "Tanap, in which OMV or RWE could also participate in, could be enlarged in order to ship gas from other gas fields."
Providing that Tanap is successful in Turkey, the odds for Nabucco West are fifty-fifty, Nassirov says. BP initiated the SEEP project a few months ago, the Southeastern Europe Pipeline. Like Nabucco West, SEEP would start at the Bulgarian-Turkish frontier and end in Austria.